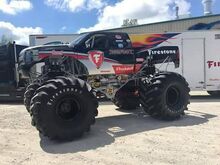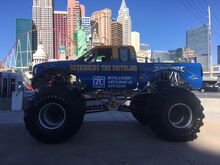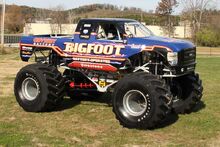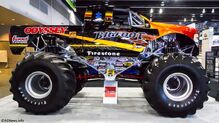 Bigfoot 20 is a Ford monster truck built by Nigel Morris and Bigfoot 4X4 which debuted in 2013. The truck is the world's first and so far only electric powered monster truck, powered by Odyssey Batteries. The truck has only competed once, but has done multiple crushes with alumni driver Jim Kramer behind the wheel. The chassis was built by Bigfoot 17 driver Nigel Morris. It has been given the nickname "Electro-Foot".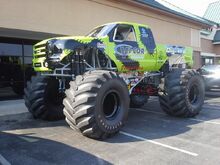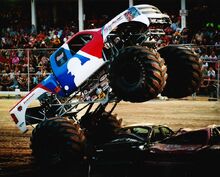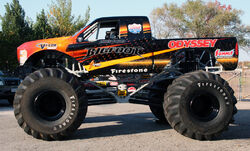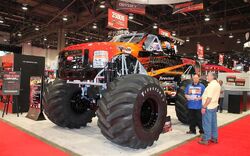 Ad blocker interference detected!
Wikia is a free-to-use site that makes money from advertising. We have a modified experience for viewers using ad blockers

Wikia is not accessible if you've made further modifications. Remove the custom ad blocker rule(s) and the page will load as expected.