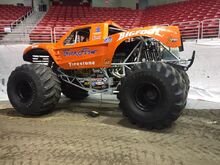 Bigfoot 19 is a custom Ford and custom Chevy monster truck built by Carroll Racing Design and Bigfoot 4X4. The truck is known for its bright orange body, and also for being the first Bigfoot truck that tours the U.S. but debuted outside the U.S. in Aruba 2012. The chassis was built by Carroll Racing Design as opposed to Bigfoot 4X4 themselves. The truck is currently piloted by Darron Schnell.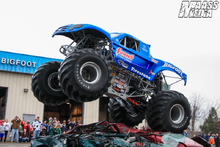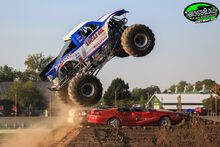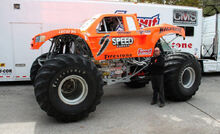 Ad blocker interference detected!
Wikia is a free-to-use site that makes money from advertising. We have a modified experience for viewers using ad blockers

Wikia is not accessible if you've made further modifications. Remove the custom ad blocker rule(s) and the page will load as expected.