Bigfoot 17 was a Ford monster truck built by L.A. Supertrux and Nigel Morris in 2003-2016 and debuted as the first Bigfoot truck built outside of Missouri and the first Bigfoot truck solely touring Europe. Morris, based out of the UK, has toured across Europe for over 10 years with Bigfoot 17. The truck was known for running a 90s Ford body as opposed to more modern Superduty bodies. It is unknown what happened to the truck following Nigel's retirement. It is possible it may be in storage at Bigfoot 4x4x4 headquarters in the United States, but that is unlikely.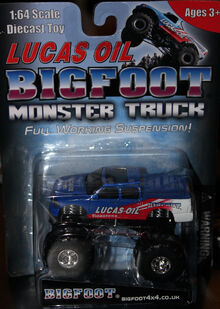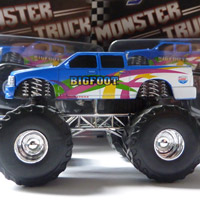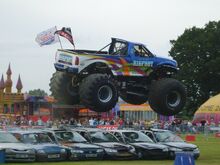 Ad blocker interference detected!
Wikia is a free-to-use site that makes money from advertising. We have a modified experience for viewers using ad blockers

Wikia is not accessible if you've made further modifications. Remove the custom ad blocker rule(s) and the page will load as expected.