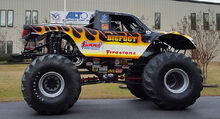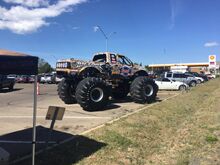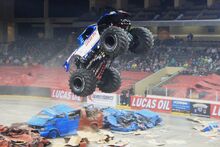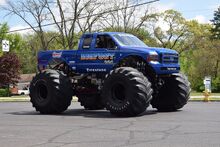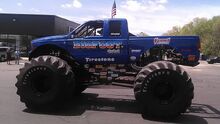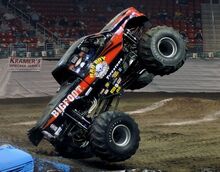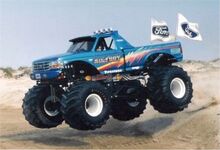 Bigfoot 14 is a monster truck built by Bigfoot 4X4 in 1993 and ran as Bigfoot
Cruiser, Andy Brass's last ride. The truck has won a multitude of championships, including with Larry Swim in 2009 with the Bigfoot Bad Boy body.
Bigfoot 14 is actually the 13th truck built by team Bigfoot. Bigfoot 13 was skipped due to superstition.