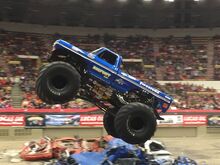 Bigfoot 11 was a Ford monster truck built by Bigfoot 4X4 in 1993, It was driven by Andy Brass in the Penda Points Series. The truck had to use an alternate name "Wildfoot" because The Penda series wouldn't allow two trucks with the same name to compete. The name Wildfoot came about because the truck had the most rear suspension travel of any Bigfoot truck and it was the first to use the Ford hemi heads on its engine. Andy Brass and Bigfoot 11 under the name of "Wildfoot" won the Penda Points series in 1993 with Gene Patterson driving Bigfoot 10 coming in second. Dan Runte driving Bigfoot 8 under the name of Snake Bite came in 4th. In 1994 the team ran only two trucks with Andy Brass and Bigfoot 11 now called "Bigfoot Cruiser" winning their 4th Penda Points Champion ship and Dan Runte coming in second driving the new Bigfoot 14 under the name of "Power Wheels Bigfoot".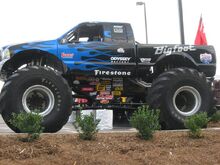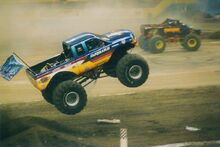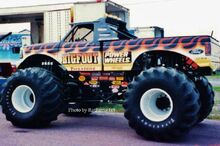 Ad blocker interference detected!
Wikia is a free-to-use site that makes money from advertising. We have a modified experience for viewers using ad blockers

Wikia is not accessible if you've made further modifications. Remove the custom ad blocker rule(s) and the page will load as expected.