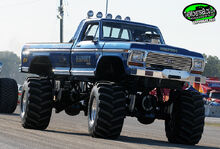 Bigfoot 1 is a Ford monster truck that was built and driven by Bob Chandler in 1975. The truck is well known to be the very first monster truck and the first truck to crush cars (although it could be disputed at Jeff Dane and King Kong were first). It is an undisputable fact that Bigfoot was the first truck to appear on film (Take This Job and Shove It), the first truck to have a toy made (through Playskool) and the first truck to appear in front of a live audience, of 72,000 at the Pontiac Silverdome in 1983. Bigfoot 4X4 still has the truck to this day, solely for display purposes.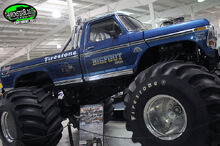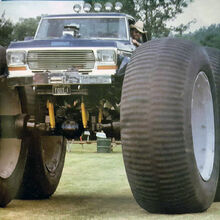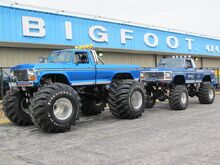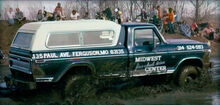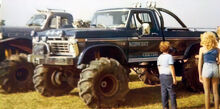 Ad blocker interference detected!
Wikia is a free-to-use site that makes money from advertising. We have a modified experience for viewers using ad blockers

Wikia is not accessible if you've made further modifications. Remove the custom ad blocker rule(s) and the page will load as expected.