KFC T20 Big Bash League

Big Bash in Brisbane

Owner

FELD (Truck), Big Bash (Name)

Driver

Marc McDonald

Body Style

Escalade

Engine

540ci Merlin

Transmission

Coan 2-Speed

Tires

66" Terra

Debut

2014
KFC T20 Big Bash League was a Cadillac Escalade monster truck driven by Marc McDonald for the 2014 Australian tour. The truck was named after the cricket league of the same name, and the truck would change its theme to support the cricket team of whatever city Monster Jam was performing. During its first show the truck won the Double Down trophy in Brisbane.
History
Brisbane - Big Bash sponsored Brisbane Heat
Adelaide - Big Bash sponsored the Strikers
Melbourne - Big Bash sponsored the Renegades
Sydney - Big Bash sponsored the Sydney Thunder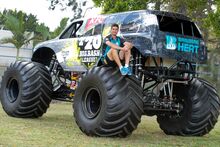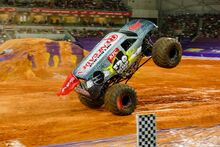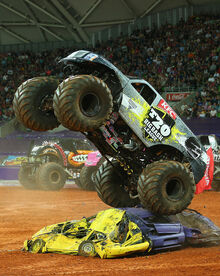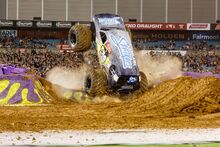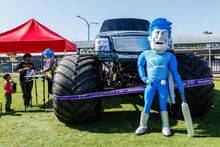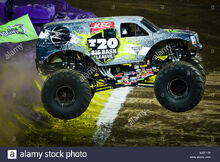 Ad blocker interference detected!
Wikia is a free-to-use site that makes money from advertising. We have a modified experience for viewers using ad blockers

Wikia is not accessible if you've made further modifications. Remove the custom ad blocker rule(s) and the page will load as expected.