106.7 The Fox was a Ford monster truck that ran for three years in Ford Field and was sponsored by the radio show of the same name. In 2007 Lee O'Donnell drove the truck on the Monster Mutt chassis. In 2008 Courtney Jolly drove it on the Pastrana 199 chassis, and finally in 2009 George Balhan drove the truck on the Escalade chassis.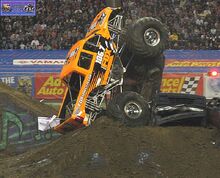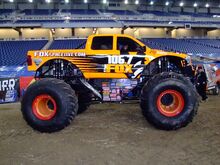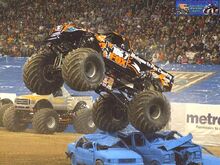 Ad blocker interference detected!
Wikia is a free-to-use site that makes money from advertising. We have a modified experience for viewers using ad blockers

Wikia is not accessible if you've made further modifications. Remove the custom ad blocker rule(s) and the page will load as expected.