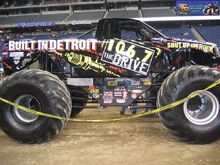 106.7 The Drive was sponsored by the Detroit radio station of the same name at Ford Field in 2006. Adam Anderson drove the truck on his Taz (FELD) chassis. went on to win freestyle. This would be the only show for this truck, as the truck would be called 106.7 The Fox from 2007 to 2009.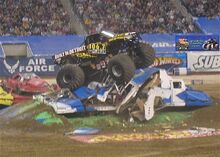 Ad blocker interference detected!
Wikia is a free-to-use site that makes money from advertising. We have a modified experience for viewers using ad blockers

Wikia is not accessible if you've made further modifications. Remove the custom ad blocker rule(s) and the page will load as expected.