D-Molisher (FELD)

D-Molisher on Dragon Breath's Chassis

Owner

FELD Motorpsorts/ 106.7 the Drive

Driver

Scott Liddycoat

Body Style

Ford F-150

Engine

540 ci Merlin

Transmission

Coan 2-Speed

Tires

66" Terra

Debut

2014

Discontinuation

2014
D-Molisher (Team Scream)

D-Molisher on Mega-Bite chassis

Owner

Team Scream

Driver

Brad Allen

Body Style

2002 Chevrolet S-10

Engine

Blown 575 Chevrolet Big Block

Transmission

Coan/Bewick Power Glide

Tires

Allen Pezo Racing Wheels

Debut

2014

Discontinuation

2014
D-Molisher was a monster truck ran for both Detroit Monster Jam shows in 2014. The truck ran as a sponsor truck for local radio station 106.7 the D. For the first show Scott Liddycoat drove the truck on his Dragon's Breath chassis and for the second show Brad Allen drove the body on his Mega Bite chassis.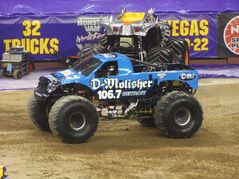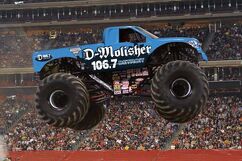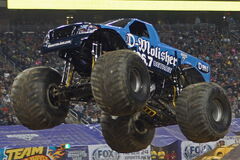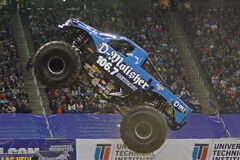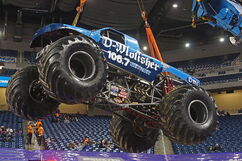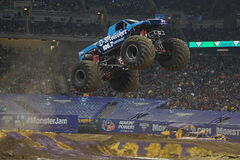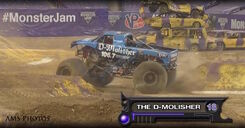 Ad blocker interference detected!
Wikia is a free-to-use site that makes money from advertising. We have a modified experience for viewers using ad blockers

Wikia is not accessible if you've made further modifications. Remove the custom ad blocker rule(s) and the page will load as expected.