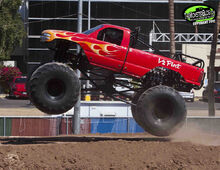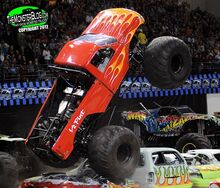 1/2 Pint was a monster truck out of Sturges Motorsports from Arizona. The truck is based off of Sam Sturges's old mud truck, but ironically the mud truck was a blue Ford as opposed to a red Chevy. The truck was sold to Mexico in 2012 to be El Gato Valador and Firedrill.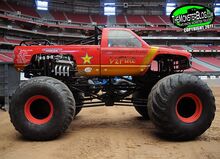 Truck Specs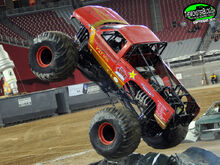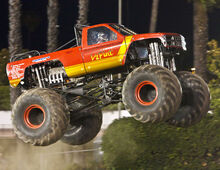 1/2 Pint was a Sturges Motorsports built chassis. The body was based on a 1995 Chevy Silverado. It ran a Blown Alcohol Injected 468 c.i. Chevy producing an estimated 1,200 horsepower. This power was put to the ground with a Turbo 400 transmission, 66" Goodyear Terra Tires and 26" Nitrogen Shocks. The truck weighed in at 10,000 pounds.
Ad blocker interference detected!
Wikia is a free-to-use site that makes money from advertising. We have a modified experience for viewers using ad blockers

Wikia is not accessible if you've made further modifications. Remove the custom ad blocker rule(s) and the page will load as expected.